About Watchdog Robot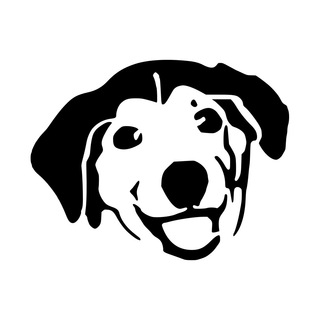 Watchdog Robot deletes messages of blacklisted types: link, sticker, gif, voice attachment, file attachment and other. Also it can ban other bots.
Installation
Follow these steps:
Add @watchdog_robot as admin into your chatroom
Give bot a permission to delete messages and to ban users. No other permissions are required
Configure content to be removed with command /watchdog_block <content-type>. See Content Types section. Note that by default all content types are allowed i.e. watchdog does nothing.
Content Types
List of content types which could be removed by watchdog robot. The color marked word is a name of content type wich you should use with /watchdog_block and /watchdog_allow commands.
link - message that contains a link
sticker - just a sticker
gif - animated GIF image
voice - voice recording
attachment - file attachment
audio - audio clip
photo - photo file
user_joined_msg - service message about user joined the chatroom
user_left_msg - service message about user left the chatroom
channel_mention - message that contains @username of channel
group_mention - message that contains @username of group (chat)
user_mention - message that contains @username of user
bot_mention - message that contains @username of bot
video_message - video clip
command - bot command (it'll be processed by corresponding bot anyway, just the text of command will be removed)
char1 - message that has length of one or zero chars, spaces are not counted as chars
forwarded - message forwarded from another chat or channel
bot - bot account
bot_inviter - user who invited bot into chatroom
msg - any visible message from user, DOES NOT implies bot and bot_inviter rules.
Commands
/watchdog_block CONTENT_TYPE - block messages of given content type. You can specify multiple content types delimited by comma.
/watchdog_allow CONTENT_TYPE - do not remove messages of given content type. You can specify multiple content types delimited by comma.
/watchdog_config - see Watchdog Robot configuration for the current chat
/watchdog_set notify_actions=yes - ask bot to display message about some message was removed
/watchdog_set notify_actions=no - tell bot to remove messages silently
/watchdog_check - check if bot is installed correctly.
/watchdog_reload_admins - ask bot to reload admin IDs for current chat. Admins list is collected once and cached. Use this command to update cached data.
All these commands have to be entered in chatroom where watchdog is installed. Do not send these commands in private messages to watchdog.
FAQ
How to check if bot installed correctly?
First, complete installation instructions. Then type into chat this command: /watchdog_check. Fix any issues bot talkes about.
Why watchdog does not kick other bots?
First, check you have told watchdog to do it with command /watchdog_block bot. Second, check that you have given watchdog permission to ban other users.
See Also
If you need to block undesired content these bots could be helpful: @daysandbox_bot, @freqrobot, @grep_robot, @joinhider_bot, @lang_blocker_bot, @nohello_robot, @nosticker_bot, @orgrobot.
Support
You may ask question, send feedback or bugreport in these telegram groups: